Have you ever felt insecure in your own body, or felt like you could never be good enough? Maybe you think your nose is too big, or you don't like your stomach or your hair. These are all lies that the devil tells us to shake our faith.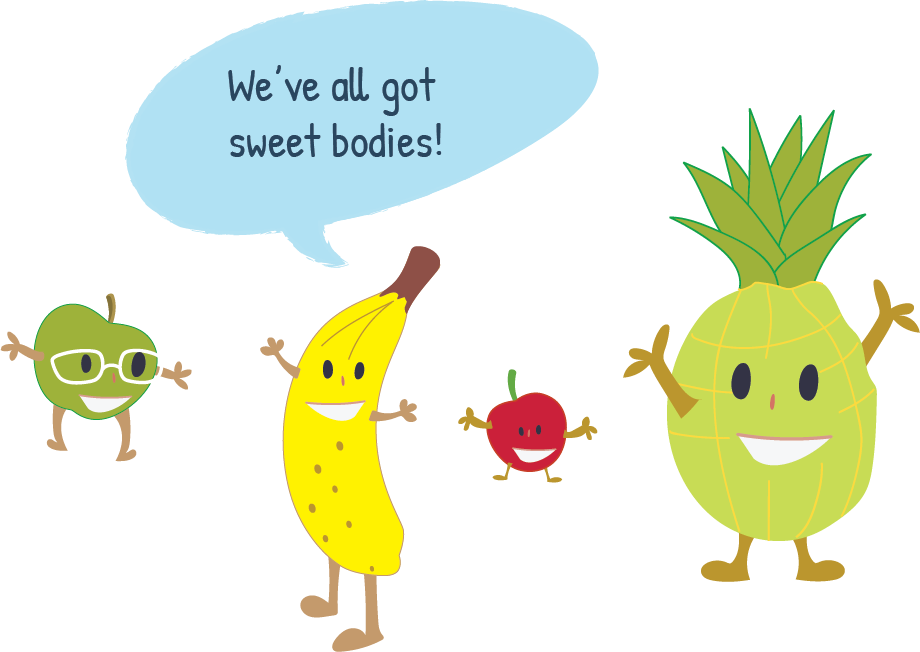 It's so easy with today's technology to see photos of celebrities or people we look up to and think that we don't measure up. We fall quickly into jealousy and put effort into trying to change ourselves.
When we try and change anything about ourselves, we hurt God. Those features that might not seem beautiful to you, He handcrafted before you were even born. You were made in His image, and when you put yourself down, you put down God's creation. Guess what else? You aren't supposed to look like anyone else. You are one-of-a-kind! You are supposed to look like you and only you. When we try to change ourselves or be like other people, we are denying the path God designed for our lives, and say we'd rather follow someone else.
So what are some practical tips to overcome these lies?
Surround Yourself in Truth from the Word!
When we root ourselves in The Word of God, we know where our true identity is found. He has told us that we are beloved children, and we were created for a purpose. We are created in His image.
Find some verses that remind you who you are in Jesus, and commit to memorizing them. When you feel insecure, you can recall them. Start with the one below!
For we are God's masterpiece. He has created us anew in Christ Jesus, so we can do the good things he planned for us long ago.

                                                                                                               Ephesians 2:10
Realize Your Purpose
God put us on this earth for one thing and one thing only: to be the light of the world. Our sole purpose in life is to spread the love of Jesus Christ to all nations. This is comforting because when we focus on that, everything else falls away. Looks don't seem to matter as much, and being accepted by others doesn't seem so important anymore. We have already been accepted and adored by a God who loved us even when we didn't deserve it. Could the world give you more than that?
Know That the Things of This Earth Are Fleeting
When we go to Heaven and stand before the King of Kings, He will look at our soul. He won't be interested in how we dressed or did our hair- He will be interested in how we loved.
This should give us peace. We don't have to go after the approval of others, or worry about our physical appearance- we are set free.
Do you guys remember when Dove did the Campaign for Real Beauty? Well, I highly recommend that you take 3 minutes of your day to watch one of their videos. They had a crime scene sketch artist draw women how they described themselves, and then how others described them, and you've got to see the results.
Dove Real Beauty Sketches | You're more beautiful than you think
You are more loved and adored by the Creator of the universe than you will ever know. Let that be enough.
As always, ask questions and start conversations! The body of Christ is a community, so head over to the 'Contact' page and let me know what you think!
Want to know more about what we believe? Find out!