Hello friends, and happy Easter weekend!
I hope you are all feeling healthy and safe. I know this isn't how a lot of us pictured ourselves spending Easter this year, but that doesn't mean the meaning has changed at all.
The next day, the one after Preparation Day, the chief priests and the Pharisees went to Pilate. "Sir," they said, "we remember that while he was still alive that deceiver said, 'After three days I will rise again.' 

Matthew 27:62-63
All those years ago today, after their King was crucified, all the followers of Jesus had was His promise. They had to hope against what they knew was physically possible in a God that they had seen perform miracles before. All hope seemed lost and it felt as though death had won- and then Jesus rose. He proved that His promise was true and He conquered death for all eternity.
Today, years later, it's easy to feel like death is winning. Sickness has spread across the world and we feel stuck and alone. But we are fortunate enough to live on the other side of the cross. Jesus didn't leave us wondering what will happen next. We can turn to the Bible and see His promises fulfilled again and again.
If the people in the Bible had faith in what God had promised when they couldn't see what was coming next, how much more faith should we have since we know how it all plays out?
This season is just one big Saturday of Easter weekend. We're in a time of waiting, not exactly knowing what tomorrow holds, but we have been blessed with the knowledge of what eternity holds.
Jesus never promised us a life without sickness and hurt. In fact, He told us to expect trouble. Instead, He gave us rest and peace for all of eternity. He has overcome the world! 
So Christ, having been offered once to bear the sins of many, will appear a second time, not to deal with sin but to save those who are eagerly waiting for him.

Hebrews 9:28
We have every reason to believe that what Jesus has spoken is true, and will become true. We have seen it time and time again throughout scripture, the most incredible being His death and resurrection.
And the God of all grace, who called you to his eternal glory in Christ, after you have suffered a little while, will himself restore you and make you strong, firm and steadfast.

1 Peter 5:10
We may have to endure suffering on this earth for a short while, but the innocent Jesus came down endure it all with us, and to absorb the eternal suffering that was destined for us all. Through the abundant grace of God, we are set free from sin and shame!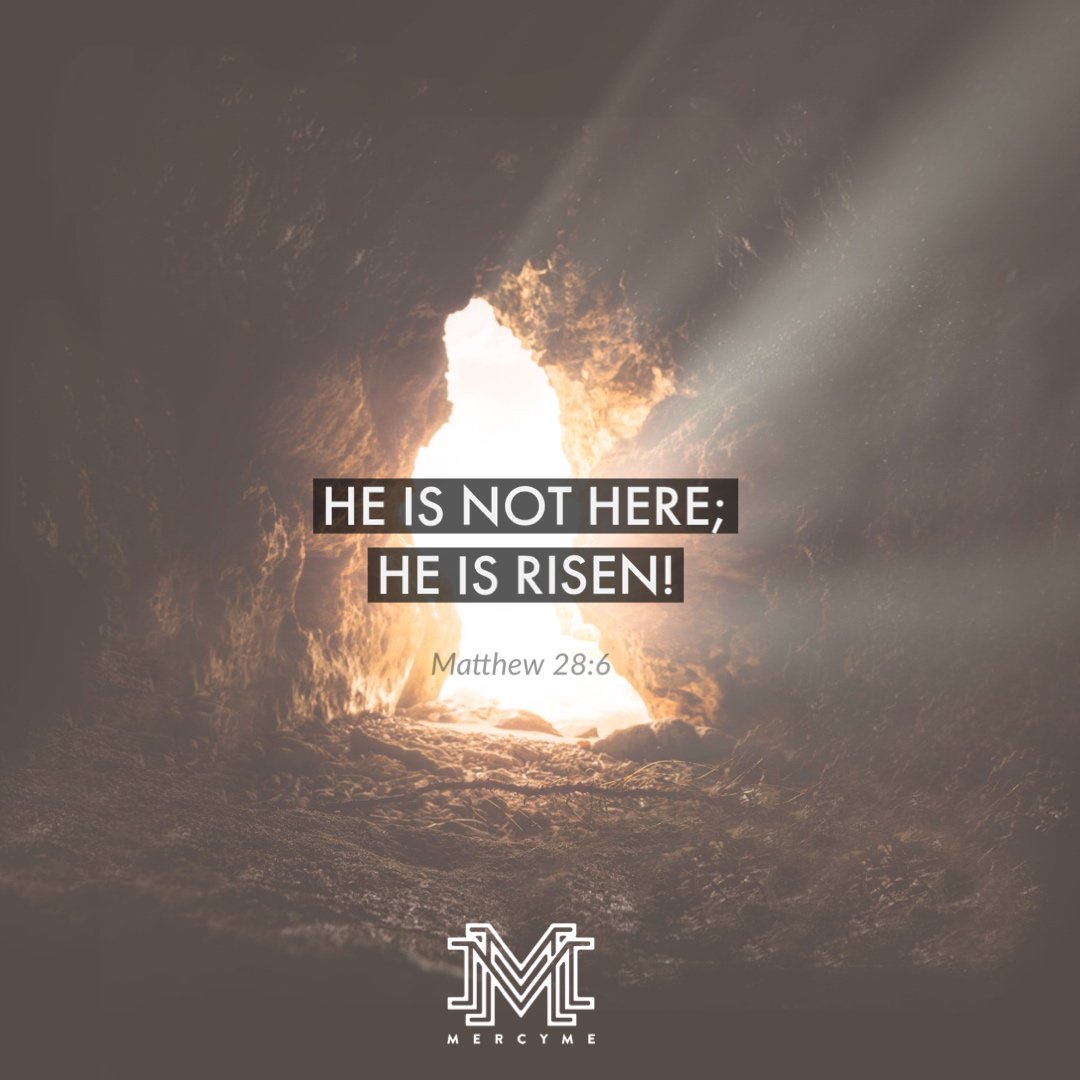 I invite you to celebrate Easter tomorrow with me from the other side of the cross. The God that knows the number of hairs on your head has taken the weight of the world's sin upon His shoulder. I want to leave you with this passage below. Would you please read it and really consider the beauty of it.
 What, then, shall we say in response to these things? If God is for us, who can be against us? He who did not spare his own Son, but gave him up for us all—how will he not also, along with him, graciously give us all things? Who will bring any charge against those whom God has chosen? It is God who justifies. Who then is the one who condemns? No one. Christ Jesus who died—more than that, who was raised to life—is at the right hand of God and is also interceding for us.  Who shall separate us from the love of Christ? Shall trouble or hardship or persecution or famine or nakedness or danger or sword? As it is written:

"For your sake we face death all day long;
    we are considered as sheep to be slaughtered."

No, in all these things we are more than conquerors through him who loved us.  For I am convinced that neither death nor life, neither angels nor demons, neither the present nor the future, nor any powers, neither height nor depth, nor anything else in all creation, will be able to separate us from the love of God that is in Christ Jesus our Lord.

Romans 8:31-39
---
Resources:
If you would like to be a part of the Easter celebration, my church is live-streaming their service Sunday at 9:30am and 11:00am. Click here to watch!
If you want to recenter your heart and mind on what this weekend is truly about, I have also created a playlist. You can listen here!
If you are interested in reading more about Easter in the Bible, click here for the full story.
Have a wonderful Easter!