Hello friends and happy Truthful Tuesday!
I'm sure you've all dealt with it at one time or another. Comparing yourself to other accomplishments, appearance, talents, or anything else. I know I have. I'm here to tell you that you were created for much more than that. You were given a purpose and a calling that is specific to you. You can break the cycle of comparison and find true joy and freedom through Christ.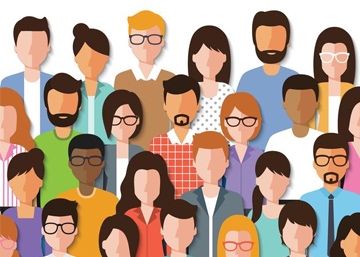 Each one should test their own actions. Then they can take pride in themselves alone, without comparing themselves to someone else, for each one should carry their own load.

Galatians 6:4-5
When we compare ourselves to others, it shows that our eyes are on the world and not on God. When we switch our focus to God, everything changes. God created each person to play a specific role in His Kingdom. Your unique gifts are meant to bring people to the Lord, and comparing yourself to others hinders that mission.
He knew you and formed you before you were born. Nothing about you is a mistake and you are supposed to be exactly you. Trust me, I know it's way easier said than done. It's a habit that needs to be constantly worked on, and some days will be better than others.  But you have a God that's fighting for your freedom even when you aren't.
Every single person on this earth was made exactly in God's image exactly how He wanted them to be. We have the opportunity to dive deeper into figuring out what our role in God's Kingdom is. How beautiful that we get to honor our Creator by living out our purpose in His Kingdom. 
But even the hairs of your head are all numbered.

Matthew 10:30
Here are some practical tips to combat comparison in your own life:
Do a social media detox. This could be a specific hour each day, once a week, once a month- whatever you feel called to do.
Read more about who God created you to be and His plan for you. Some good places to start are Psalm 139:13-14, Ephesians 2:10, Genesis 1:26-27, Romans 12:6-8, 1 Peter 4:10-11, and 1 Corinthians 12:4-11.
Put a reminder where you can see it. This could be one of those verses, a prayer, a picture, or whatever will remind you of your purpose. Tape it to your mirror, set it as your phone wallpaper, or anywhere else you will see it every day.
Talk to God. All He wants is to talk to you. Tell Him what you're struggling with and let Him do the rest. Whenever you feel yourself comparing, take time to pray right in that moment and give it to God.
Accept Jesus into your life. If you're reading this and you haven't already given your life to Christ, your freedom could start today! For more help, click here.
 Remember that other people are allowed to be beautiful too. Since you were made in God's image, that means others are too. When you know your worth, purpose, and beauty, that can't be changed by other people's. Every person with the Holy Spirit inside of them is working for the same goal you are and that's beautiful.
Admire other people's beauty and talent without questioning your own. Let people live their truth without it threatening yours. Be truly happy when others are blessed. Learn from everyone, but compare yourself to no one. Stop striving to be better than others and just work toward being better than who you were yesterday. Don't waste time pointing out other people's flaws or you won't have enough time to focus on all of yours.

Brooke Hampton
Jesus came down to earth to set you free from a life full of comparison. You are free to live uniquely how God created you. If you want to dive deeper into your uniqueness and spiritual gifts, you can check out my other post here. Enjoy the rest of your week!